New Smart Solution of Ear Cleaning

The World's Safest At-Home Ear Otoscope, the most efficient way to protect all family members'ears, includes your baby, pets.

Equipped with 6 LEDs and 5 million pixels for superior clear images. Clean ear wax safely, comfortably and quickly. This ear wax cleaner shows what it sees directly on your phone.

Can be used to check the ear canal, tympanic membrane, oral cavity, gums, ears, nose, nasal cavity and pets. Compatible well with all of android and ios mobile phone & tablet, works with a companion Android and IOS app and connects via your home WiFi.




   Safely & Comfortably Remove Ear Wax



   360°Wide Angle & 1080P HD Video Image



   3 Axis Smart Directional Gyroscope



   Constant Temperature Technology



   Soft Silica Gel Ear-Spoon



   Automatic WiFi Connection



   IP67 Waterproof



   Long Battery Life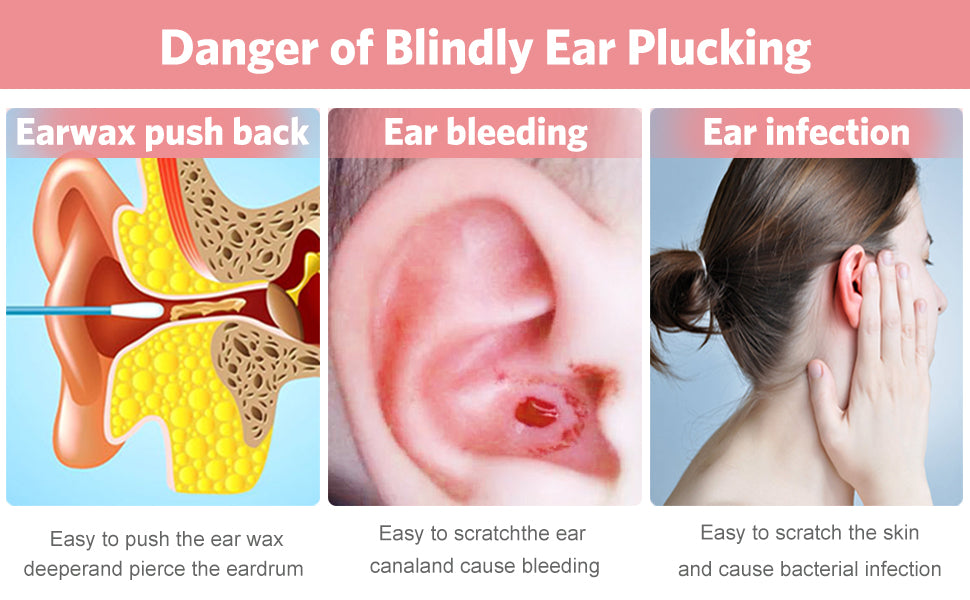 Streams a full view of your whole ear canal to your iPhone or Andriod device. Connects seamlessly over wifi.
SOFT. IRRITATION-FREE. HYPOALLERGENIC. 
Innovative Constant Temperature Technology.
6 strong leds can light up your ears but they will not hurt your ears because the Constant Temperature System. Don't worry it will hot or cold, the build in system will control it in constant temperature.
Package Includes:

1 * Ear Otoscope
5 * Extra ear Spoons
1 * USB charging cable
1 * User Manual