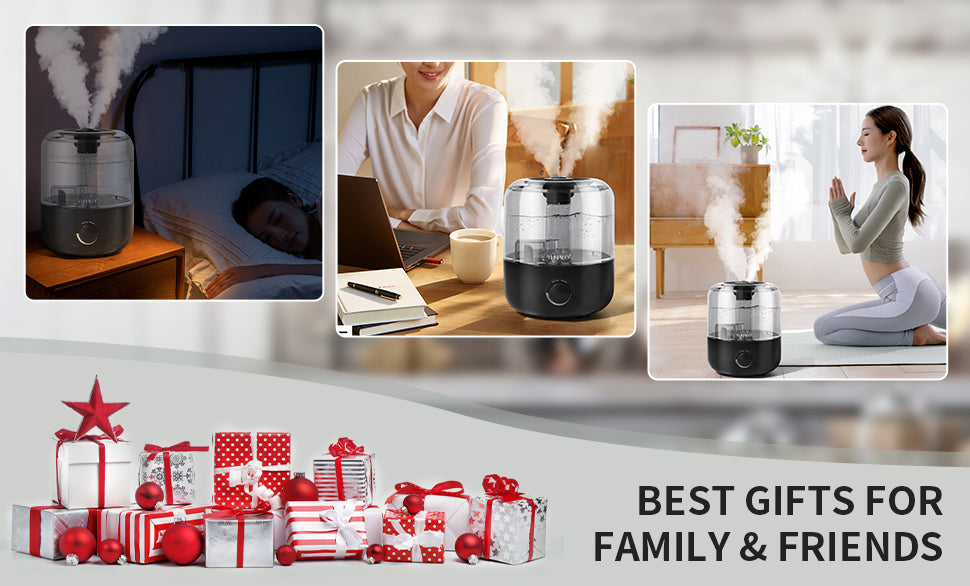 The ultrasonic air humidifiers can help you balance humidity and fresh air around you, take care of the health issue especially for kids, baby, pregnant, elder, sick and others.

FEATURES:

  3L Large Capacity
    

  Cool mist humidifier with aroma diffuser
    

  Dual 360° Rotatable Nozzle
    

  Easy to fill & oil tray for optional essential oils
    

   Auto shut-off & Whisper-quiet operation
    

  Adjustable mist level control
    

   TOP FILL - Easy to refilling
    

  Easy to clean
    

  One year warranty
If you pay much attention to the air quality at home, we highly recommend you to have a try.

Moisturizes and Relieve Skin and Hair: Your body need enough humidity to keep healthy condition.

Relieves Allergies, Congestion and Cough: Bad dry air will cause many problems about skin.

Helps Protect Furniture: Your wood furniture may be damaged in dry seasons.

Reduce Static Electricity: You may be scared to touch door handle in a dry room.

Clean Air and Release oxygen anion.

Enhance Sleep: Level up your sleep quality with fresh air and kind humidity.

Improve Air Quality: Take away dust and other harmful particles in air, fresh air like air purifiers and freshener.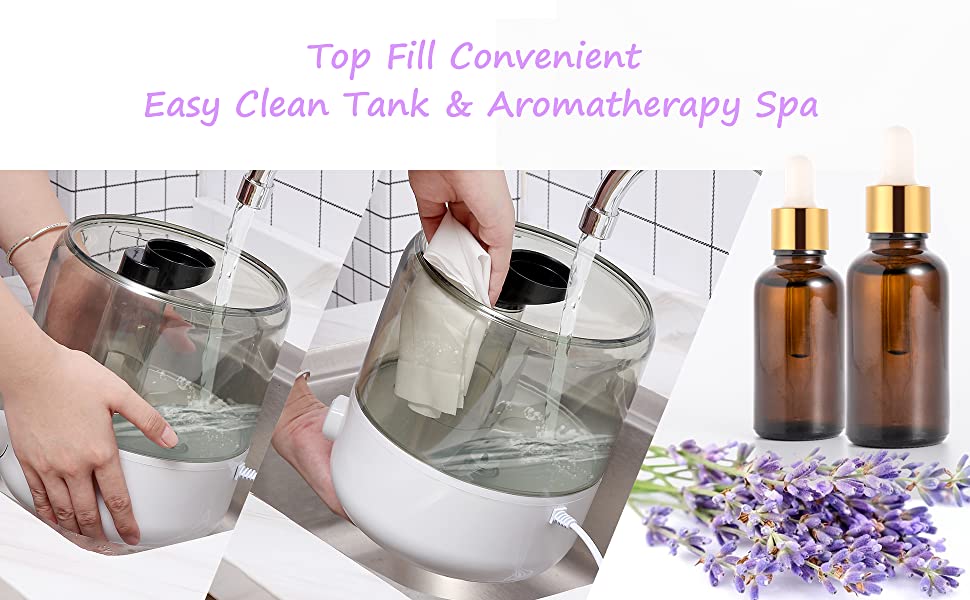 Aromatherapy Spa:

Oil diffusers are better than any scented candle,Add in several drops of your favorite essential oils, it make instant fragrance in your room, create your aromatherapy spa in your own space, fragrance from essential oils can help with stress, anxiety, relaxation, sleep, headaches and more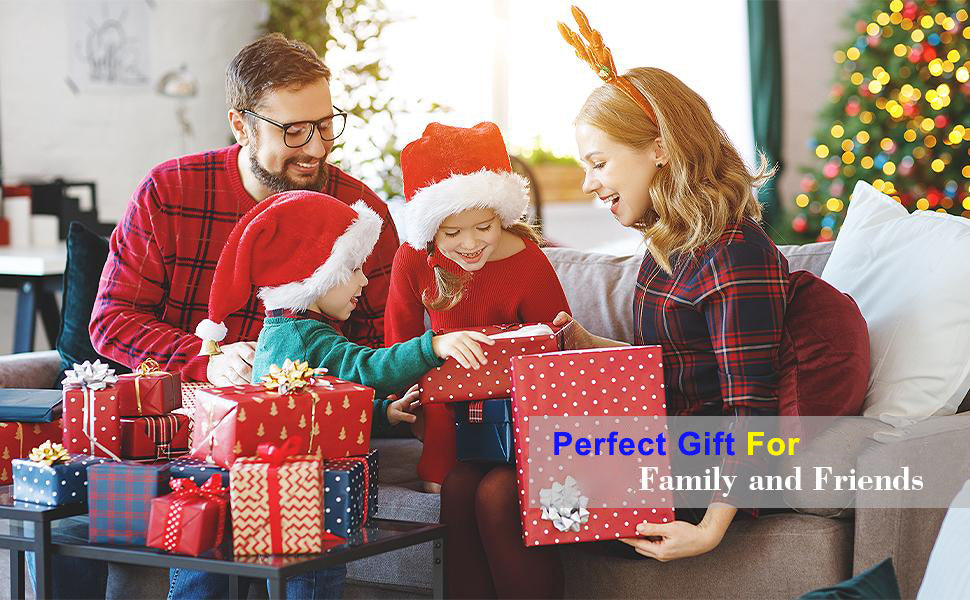 Specifications:


Water Tank Capacity:  3L (0.8 gallon)
Product Size:  8.86 x 7.21 x 7.21 inch
Working Time:  12-30 Hours
Input:  1 10-220V, 50-60 Hz
Max Mist Output:  >280 ml/hrs
Noise of Operate:  < 28 dB
Fill Type:  Top Filling Humidifier
Color:  Black / White
Package Include:
1 x Cool humidifiers
1 x Package box
1 x User Manual